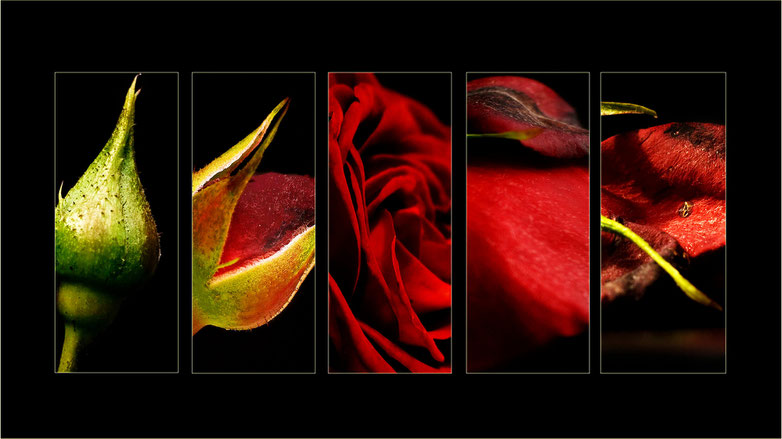 After dozens of years of studying teams we know some things for sure: teams are dynamics, fluid and unpredictable.
A team that hit a star two days ago might be completely lost today. What was motivating and driving the team during the last project might now seem a total boredom. What the team appreciated you doing for them last week might not work out this Monday.
And vice versa.
So all the efforts of describing a function of a team coach (a team leader or any other role that is supposed to help the team to grow) without taking into account the inherited team's dynamics and variability won't be beneficial in the long-run. Because if something is stable about teams - it is how unstable there are.
Over several years of team coaching (as an in-house scrum master and a visiting agile coach) I've come to realize a model that seems to be less wrong than anything else I'd known before. I didn't invent it. This is an attempt of externalizing my personal gut feeling of "what's right" when I'm meeting and working with (agile) teams.
It is an attempt to explain (first of all to myself) what I know about working with teams and people systems.
To cut it short, whenever I work as a team coach I tend to engage in one of these at a time:
Meeting the team where it is.
Revealing the team to itself.
Raising the team above the sea.
Getting the team's targets clear.
Letting the team lead.
The model is not linear. So in real life I might jump several steps ahead or go back depending on team's reaction to my interventions. Still it helps to explain the "steps" as if they were sequential.
That's it. Five steps. Five coaching hats. The hardest thing of course is to know when to wear which (and when not).
Below is my current understanding of this.
Meeting The Team Where It Is
Coaching style: facilitating, easy going, story telling, observing, accepting.
During this stage the coach is on a special mission "to get a feel of the team's land". So the level of interventions is very minimalistic - facilitative.
During the first contact with a team a coach should not be doing anything unexpected (from the team's perspective). She should not be trying to be the smartest person in the room (easy to say than to do as clients usually pay a coach for her experience). She should not have all the answers to all the questions (just some and only when asked).
The coach is friendly, gentle, focused and lightweight. She is showing 10% of the full coaching power. The other 90% is spend on powerful observations she is making non-stop.
Story-telling is a great way to avoid direct answers (consulting) still staying friendly, showing your experience while providing the benefit. So be ready to tell stories of different teams you've worked with, heard of (or dreamed about).
And story-telling is bi-directional activity. During this dating period the coach is appreciative about anything she observes. She is asking many questions, drawing stories from the team on why things like they are.
If you're asked to facilitate any team meeting - that's a great chance to meet the team spirit face-to-face. On the meeting be an easy-going facilitator - help focus more on what's in front of the team's nose - current wins, ongoing challenges, next baby steps. 
When running a team retrospective - pick exercises that help highlight the current state of the team and help generate quick wins:
Sprint Timeline
Sprint Perfection Game
Working Well - Needs Fixing
- these all are good retrospective activities at this point. See the Retrospective Cheat Sheet for more ideas on these exercises.
How long to stay in this mode? Trust your gut. You will know when to move on.
Revealing The Team To Itself
Coaching style: mirroring, intimate, deep listening, inquiring, reflecting.
During this relationship stage the coach is on a mission to help the team clearly see itself. This is a very important stage. It builds a rapport between the team and the coach. Not all teams are ready for seeing themselves. Sometimes coaches need to soften the image in the mirror so that the team could accept it.
Holding a mirror implies the coach has done some homework: met the team, built friendship, learned the team's language, understood the team's spirit, collected good observations.
When running a team retrospective - the coach picks exercises that help the team go one level deeper. In order to provide a broader image of the team to the team, the coach helps to solicit  information that is present within the team's work field but stays unnoticed or unspoken (feelings, energies, relationships).
Constellations
Proud-Thankful-Learned (or Proud-Thankful-Failed)

Speed Boat
See the Retrospective Cheat Sheet for more ideas on these exercises.
Holding a mirror implies having a mirror. So a coach is getting inspiration from different assessment techniques like team's health-checks, agile fluency, agile health radar, etc. 
A good coach designs her own exercise that helps the team assess its current state of being and functioning. 
An experienced coach runs a session with the team to co-design a custom self-assessment tool that is based on the factors everyone in the team finds important. Depending on the team's maturity a coach can challenge the team and propose factors that she finds important too.
How long to stay in this mode? Because of the inherent reflective focus of this stage, team's energy (mood) becomes inner-centric which can also be seen as lacking energy and fun - so don't stay in this stage for too long the first time. Depending on the team's maturity they can start seeing their coach as a "cause of depression".
So find ways to help the team get inspiration and aspiration. Visioning and positive coaching will fit nicely here - see the stage "3. Raising The Team Above The Sea".
To be continued... Interested to know more? Please comment.
---