Few years ago I formulated what I call the "manifesto for offshore agility": five values and eight principles.
Maybe this is a too big name for several statements. But I still find these ideas very important to understand, remember and take to heart when building and running nearshore, offshore, and outsourcing product development initiatives.
I've also spoken about this topic for several years: see one my talks on Offshore and Outsourcing with Scrum.
The key message behind these five values and eight principles is: focus on relationships and the rest will follow. Because as we all know without the basis of stable human connections no process, framework or methodology will last.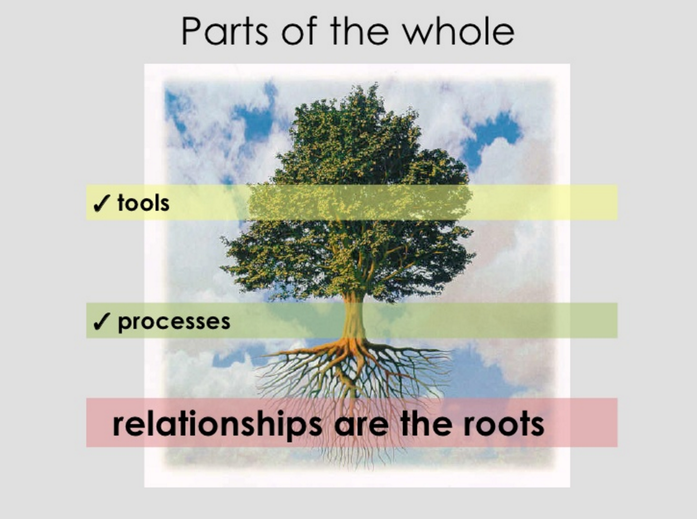 So no matter which approach we use to run the product development, we need to be constantly investing in the essentials - people around us and their relationships with us and each other. That's the best methodology I know.
This also implies long-term thinking.
---
Values
1. Choose people you can easily reach: both mentally and physically.
Prefer nearshore locations, familiar cultures and nearby time-zones.
2. Treat nearshore and onsite employees equally.
With no exceptions.
3. Don't expect to cut operational costs.
Go out to acquire talents.
4. Build the teams with long-term cooperation in mind.
This is your investment.
5. Keep focus on high-collaboration and inter-team cooperation.
Outcomes shall follow inevitably.
---
Principles
1. Hire by yourself.
Don't outsource or delegate hiring as if it was dating.
2. Start small.
You need just few great team players.
3. Give trainings and coaching support.
Don't try to save here.
4. Accommodate generous travel budgets.
Build intensive continuous exchange programs.
5. Do the first sprints/weeks onshore.
Run the first sprints onshore until there are successful. Then keep the continuous exchange program.
6. Have an experienced ScrumMaster locally full-time.
Hire a local Agile Coach to stay full-time with your teams.
7. Engage teams despite their location into discovery and solution design.
The earlier the teams are involved in the problem space the higher their motivation, creativity and responsibility.
8. Run key meetings face-to-face.
Fly out or fly them in for release kick-offs, sprint planning, and retrospectives.
---