---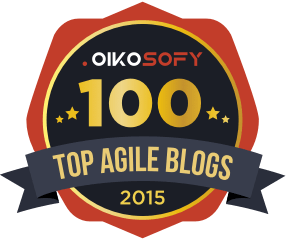 I'm proud to be listed in the 100 Top Agile Blogs of 2015. 
I've started this blog mid 2015, so it's a great achievement. Thank you all for reading and sharing.
Among the blogs are also my favourite blogs by Martin Fowler, Henrik Kniberg, Agile For All and many others.
In 2016 I'm planning to publish a new book and update an existing one on Retrospectives, so there will be plenty of new materials to blog about. Stay tuned!