Few days ago I ran one of my Hangout Workshops on the "Art of Facilitation" remotely and for free for the IT crowd of Belarus.
It is the 1st workshop in the series. Its main audience is managers, team leads, ScrumMasters, Product Owners - basically anyone who runs meetings regularly and wants to improve these skills.
On the event we expected 35 attendees, in the end we end up with 5 groups of 5-7 members working in parallel in each.  A great crowd!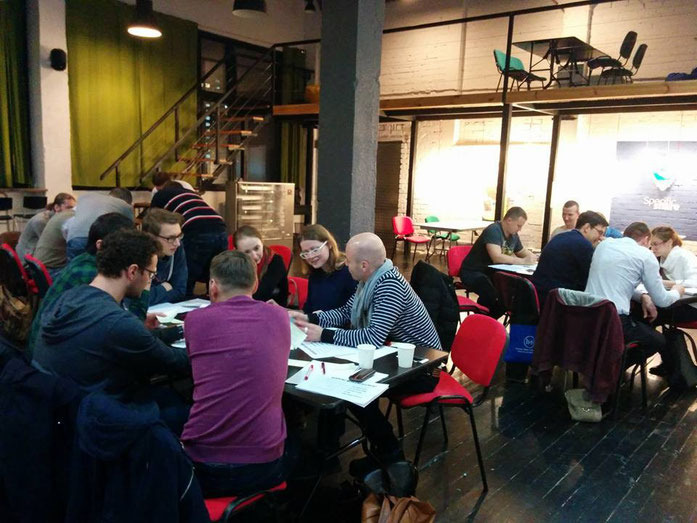 This workshop as well as my other ones is structured as a series of mini-presentations followed by discussions, games and simulations at the tables and in smaller groups. It took 3 hours.
I try to make them as practical as possible.
Being a ScrumMaster and an Agile coach with a 10-year experience, most of the material comes from my personal understanding and feel of the role of a meeting facilitator.
Not to mention, that the theory behind this is heavily based on the book of Sam Kaner Facilitator's Guide to Participatory Decision-Making. My take is that is a must-have book for anyone who is into teamwork. Indeed, every ScrumMaster should have it on her table.
The main of this workshop is to give people a taste of well-run prepared meetings and get inspired to learn more and practice this art.
Below you can find my slides and I'm looking forward to run this and my other Hangout Workshops remotely for your teams and colleagues.