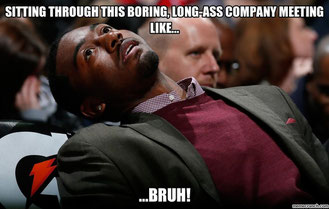 "The meetings are the unspoken plague of today's corporations. Having a group of co-workers to sit on a meeting is the most expensive non-production activity you can imagine. We seem to spend centuries in meetings cutting through the fog of corporate politics and discussing same topics all over again. Everyone hates them. And yet we do them."
Breaking the wasteful meeting culture
Some of the creative companies, that I've seen and worked with, have built policies and rules to help minimize the inevitable waste meetings tend to create.
I've seen ideas like:
no-meeting days

stand-up rooms

limited number of participants

limited meeting slots

the freedom to come to and leave any meeting

...
These tricks kind of help. Especially in raising the awareness of the damage meetings can cause to the overall company's productivity...

I share this pain and that's why I rarely run meetings with my teams. Instead I prefer  #workjams.
SO WHAT IS A #WORKJAM?
Well, a #workjam is sort of a meeting in the regard that a group of people meets. But what happens after is a complete different story.
I will explain in details what a good #workjam is and what an awesome #workjam facilitator should be doing.
#Workjams are meetings done right
I've facilitated a lot of meetings. I've been many times that weird guy with a flip-chart, bunch of post-its and a bag of LEGO. It never feels natural and always drains my energy.

Still I know it is the only right thing to do, because: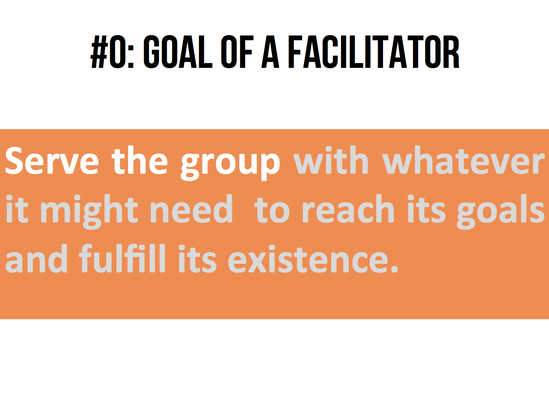 I've served many groups of different goals and dynamics, rhythm and work style, inner secrets and true openness. Every time when we were able to make a leap it was due to the fact that we were able to get deeply and sincerely engaged with a topic for time long enough to find solutions unseen and unknown before.
I've also failed a lot. Much more than I've succeeded. And when I failed that was also because of the engagement, this time as low as hell.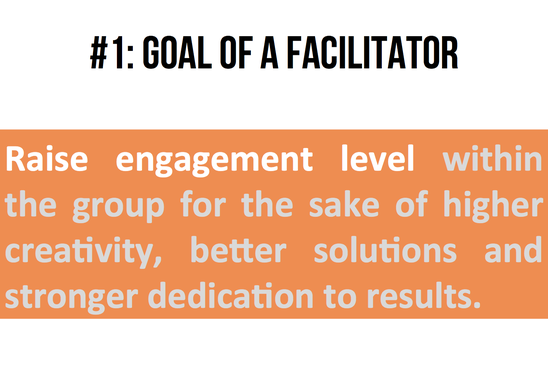 But how? How to run a #workjam where everyone's and the overall energy will fly so high, that the insights, agreements and dedication to both come automatically?
I call these ideas the #workjam engagement vitamins. I know at least five of them.
turning your meetings to #workjams
Those who are into modern training methods can find numerous similarities between the #workjam engagement vitamins and Sharon Bowman's Training from the Back of a Room. And that's for a reason: a good #workjam is designed not like a meeting rather like a participatory workshop.
And why is that? Because we want people to work, not just to meet!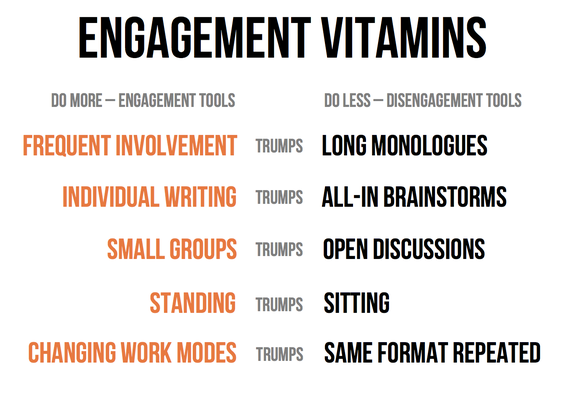 So basically: if your meetings (that you love to hate) look like big sitting rounds of open discussions turning into long monologues of few people ... and to make it worse you have to do it regularly (say, every second week) - then, well, you'd better change it.

an example of a #workjam
So why not simply starting with a quick check-in round (e.g. "which mood are you in?") followed by few minutes of silent writing.

Once done the pairs, standing and walking around the table, are exchanging the questions written individually, picking the most valuable ones and then discussing them with another pair jointly.
Once the top-top-top-most questions are found, do a little working break to let people self-organize into 3-5 groups based on questions they gravitate to the most.
Coffee, cookies and 7 to 12 minutes of intense brainstorm within the groups.To keep the flow one person is writing the key ideas of his/her group on a flip-chart tapped to the wall.
Once the energy starts to go down, ring a bell and ask people to mix up in new groups and continue where the previous groups just stopped.
In the end book some minutes for helping people share their learnings and next steps they wish to take.
That sounds like a nice #workjam for me. What do you think?